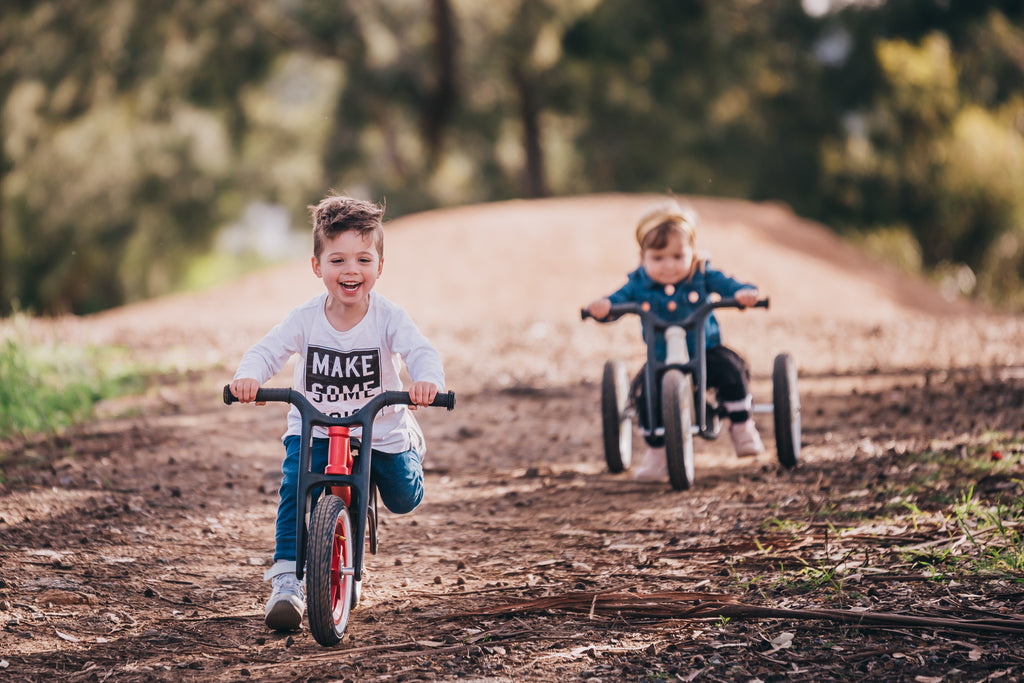 Wishbone
Recycled Edition 3-in-1
$319.00
Out of the landfill and into the playground! Just like Wishbone's original wooden bike, this Recycled Edition Bike is super-adjustable -- converting from push-trike to balance bike and from small to tall -- but this time Wishbone has done it with 100% recycled plastic. Built to maximize durability, this bike features RotafixTM -- an integrated system for easy three-way seat & frame customized adjustability to precision fit Wishbone Bike to your child. RotafixTM lets you re-size your bike in seconds.
Made from pre-loved, residential carpet that is collected from home-owners in the United States, shaved to remove the backing, and shredded. Glass fibre is added for strength.
Max, 30kg/66lbs
Adjustable Seat Height - 9" to 20"
100% recycled carpet frame
12" air-filled rubber tires
Easy RotafixTM adjustment system
Trike Weight - 4.8kg/10.6lbs
Trike Weight - 6.2kg/13.6lbs
Meets current EU, US, Australian and NZ safety standards
2 year warranty
This product is suitable for children age 1 to 6 years.
Shipping charge calculated at checkout. Pickup from our warehouse or store is always free! If the product is in stock, it will ship in 3-5 business days.