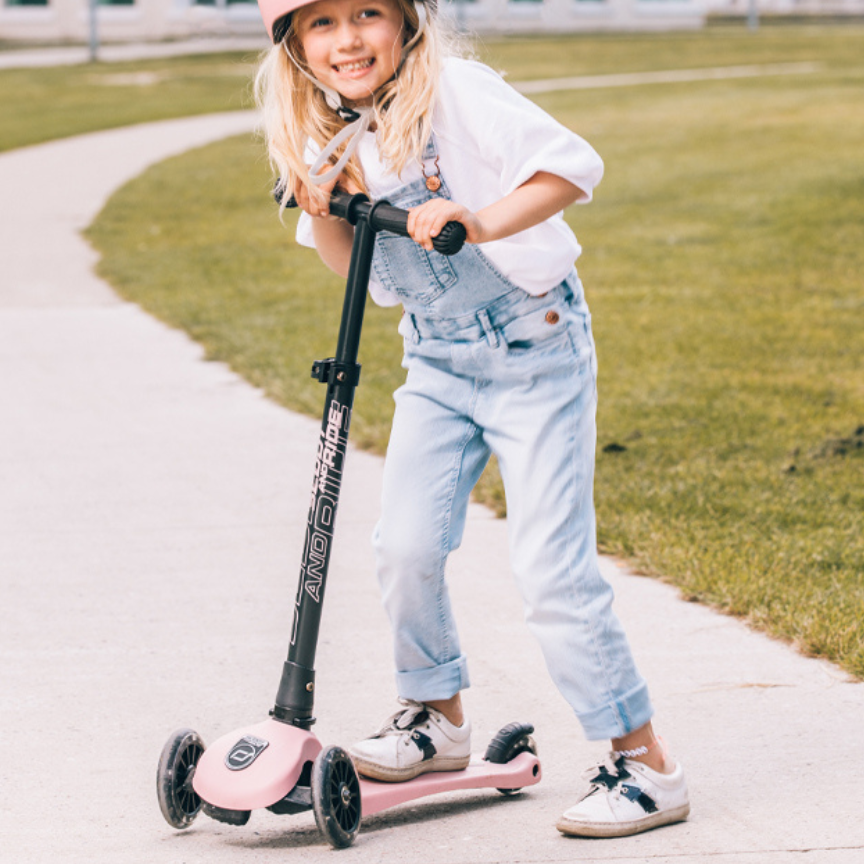 Scoot and Ride
Highwaykick 3 LED
$123.03
The Highwaykick 3 LED is the ideal companion for children from 3 to 6 years. 
It impresses with its cool colors and white illuminated wheels. In addition, it ensures the greatest possible stability thanks to two front and one rear wheel. Also included is our -safety pad-, which is a kind of rollover protection. The handlebars of the Highwaykick 3 LED are foldable. This improves handling and enables the product to be stowed away more easily. 
Age group: 3 - 6 years 
Body size: 96 - 130cm
Handlebar height: 62 82cm adjustable
Max. Load: 50kg on the step
Shipping charge calculated at checkout. Pickup from our warehouse or store is always free! If the product is in stock, it will ship in 3-5 business days.