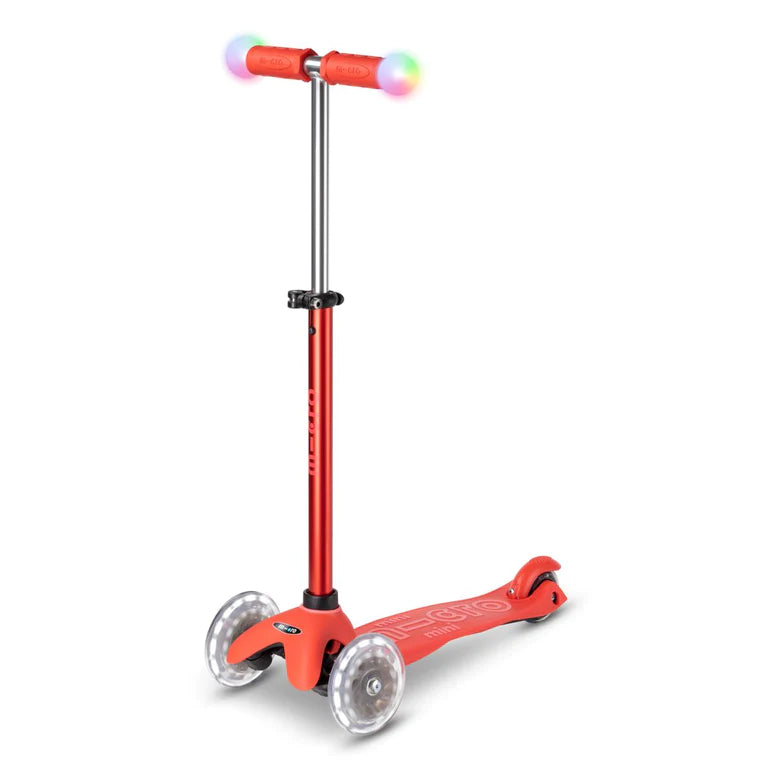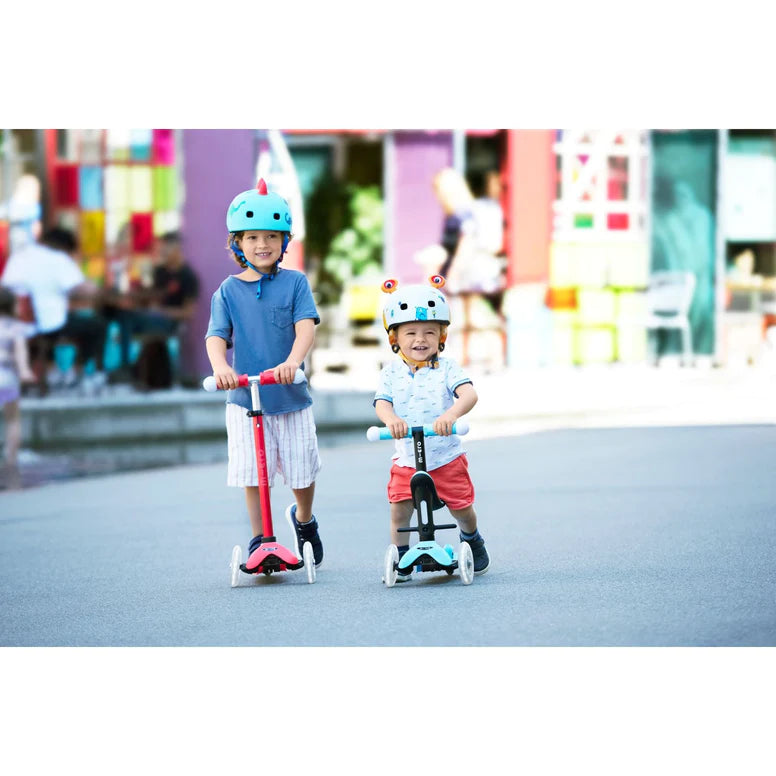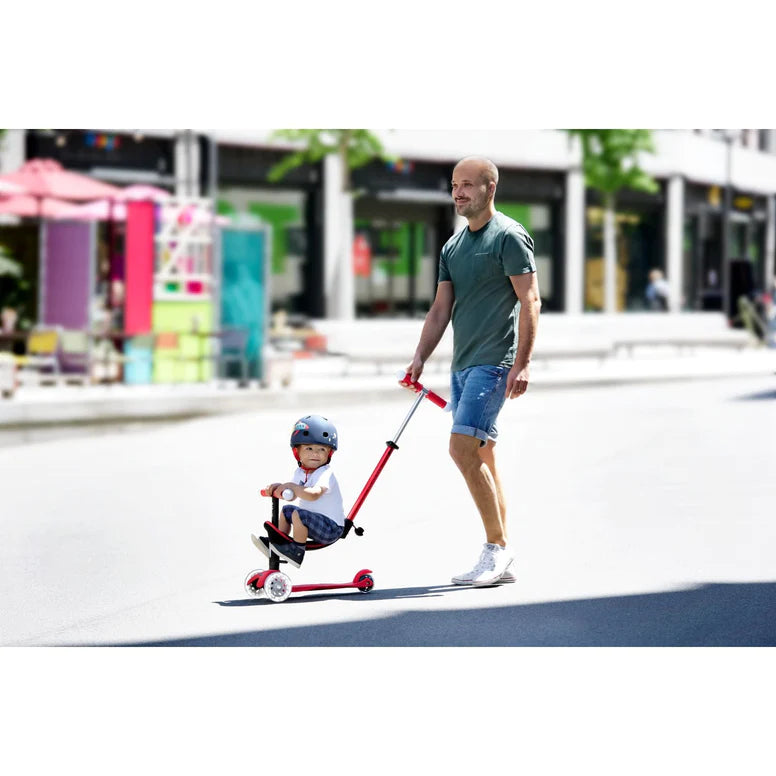 Micro
Mini2Grow Deluxe Magic LED Scooter
$143.56
From their first step to their first days at school, the Mini2Grow Deluxe Magic LED is the perfect companion for the first years of your child's life. This bike / scooter bundle grows along with your child, starting as a ride-along push bike for your youngest cruiser, and converting to a Mini Deluxe LED scooter as your little one becomes a 'big kid'.
1-2 years: use with the seat, footrest and push bar for the parents as a companion cruiser.
2-3 years: remove the push bar for a transitional mix between balance bike and scooter.
3-5 years: convert to a classic Mini Deluxe scooter with magic handlebar bulbs and LED wheels.
Weight limit up to 20 kg.
The push bar for the parents can be used vertically in addition to the standard horizontal position so that you can use it one handed, thus protecting the wrist and muscles. In addition, the Micro Mini2Grow Deluxe Magic LED has a height-adjustable handlebar, a patented lean-to-steer mechanism and an extra grippy footboard.
And by magic, we mean the handlebars glow. Instant hit.
Rider Weight Limit: 20 kg with seat, 50 kg without seat
Product Weight: 2.18 - 3.48 kg Wheel Size- Front: 120mm / Back: 80mm
Handlebar height (from ground): Adjustable: 45 to 79 cm
Shipping charge calculated at checkout. Pickup from our warehouse or store is always free! If the product is in stock, it will ship in 3-5 business days.