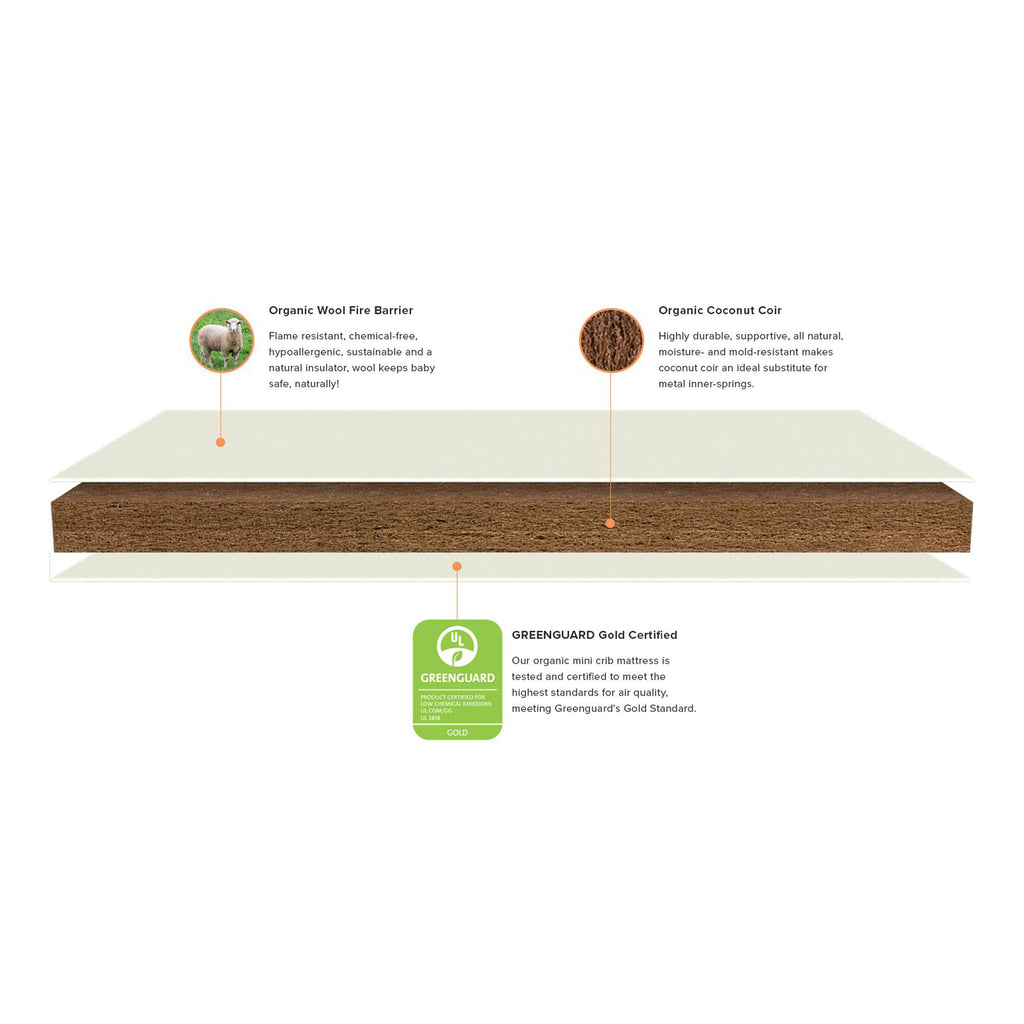 Nook Sleep Systems
Mini Pebble Pure Mattress
$187.60
The unique pebble pattern that adorns this Pebble Pure Mini Mattress is more than just a funky, modern motif -- it actually fosters oxygen flow around your baby for the safest possible sleep surface. Under the removable, waterproof pebble cover, you'll find a a certified organic coconut core layered with 1" of latex foam, the dual-sided design ensures a firm, breathable sleep space for infants and toddlers while the superior softness of the eucalyptus wrap provides comfort and convenience
The Pebble Pure Mini Mattress is designed for Babyletto Origami and Gelato Mini cribs.
Nook Sleep Systems has created this Pebble Pure Mini Mattress to hit all the bases of considered mattress design: Breathable. Non-toxic. Fire retardant. Wipeable. Water resistant. Stain resistant. Removable cover. Machine washable. Every detail is examined for maximum breathability, non-toxicity, and smart design in the crib.
Cover Materials: Eucalyptus, Organic Cotton, Zinc, Polyester, Easy-Close Nylon Zipper
Core Materials: Coconut Coir, Latex foam
We recommend the use of a fitted crib sheet to protect and prolong the life of your Pebble Cover.
Dimensions:
37
" x 23" x 3"
Shipping charge calculated at checkout. Orders of more than $49.00 ship free in Canada (exceptions apply). Pickup from our warehouse or store is always free! If the product is in stock, it will ship in 3-5 business days.